This year, there will be no on farm auction. This decision was made to ensure the safety of our valued customers. We will be selling pigs by appointment only! We will be posting on the website, Facebook, and Instagram as pigs become available.
We have June pigs available beginning August 15. We are introducing early July pigs on August 29. Call today to make an appointment!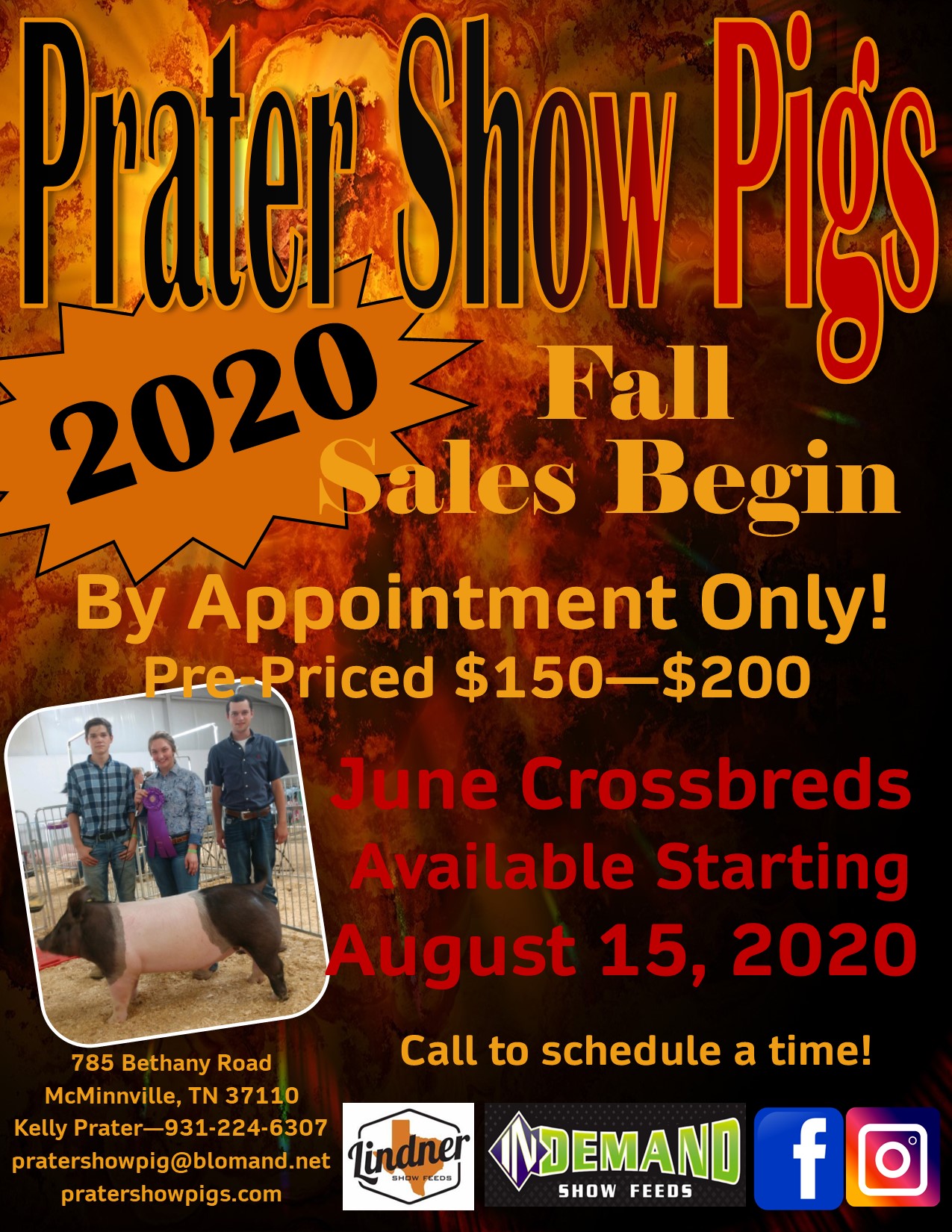 "Like" us on Facebook!
We will be posting information and preview photos for sales and events.
facebook/pratershowpigs

A Look at Some of Our Past Auctions:
Join us for the next one!