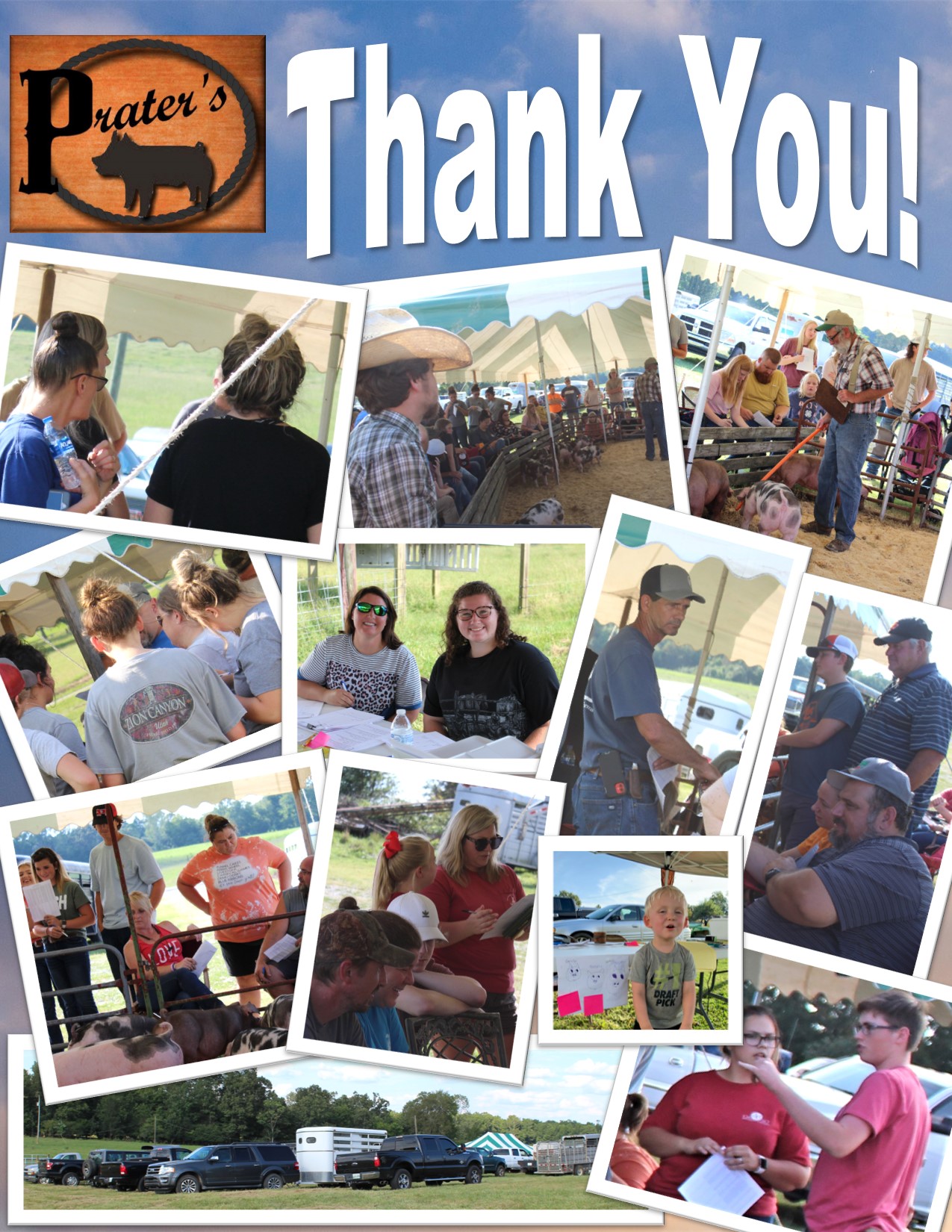 Click on the "Winner's" Page for an up to date list of 2021 Winners!
ATTENTION! This fall we have decided to go with an open house format. It will resemble our spring sales. We will have the first one September 4, featuring June farrowed litters. The second will be held October 2, featuring July farrowed litters. We will be posting litter information in the next couple of weeks.

If you have questions, contact Kelly. (931) 224-6307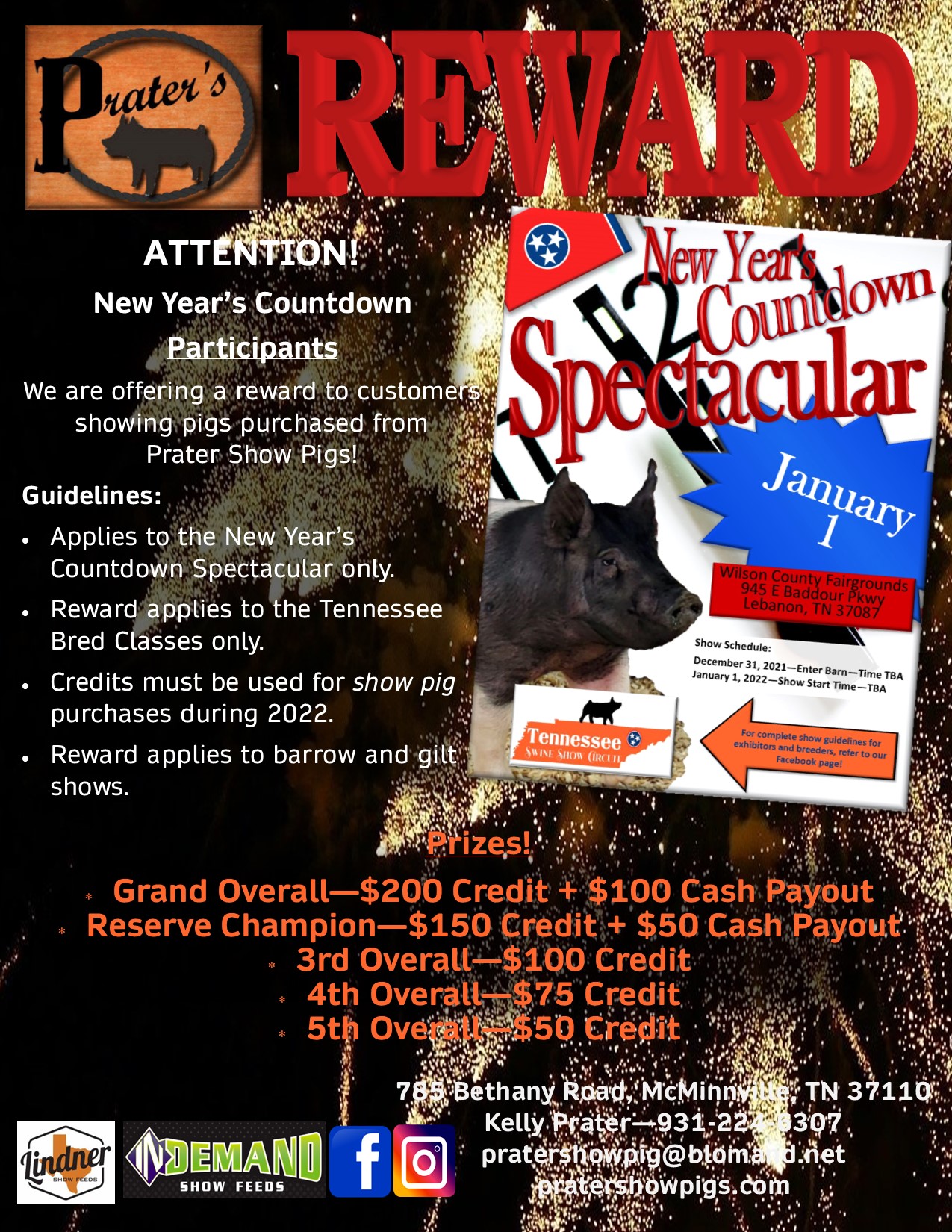 We are an In Demand Show Feed dealer!
Let us help you with your show feed needs.

Products available for pigs, sheep, cattle, and goats.
Call for more information on products and pricing!
Prater Show Pigs is a family-owned farm located in McMinnville, Tennessee. We raise quality show pigs, breeding stock, and pigs to raise for meat.

We have had our share of class winners in the show ring and are working to stay competitive in today's market.

We would love to hear from you. For more information, please call 931-224-6307.